Calvin Harris je ovih dana podelio zvanični video za svoj novi singl "Stay With Me" sa Justinom Timberlakeom, Halsey i Pharrellom Williamsom.
Pesma koja će se naći na Harisovom predstojećem albumu "Funk Wav Bounces Vol. 2', objavljen je kao uz najnoviji pregled cele ploče.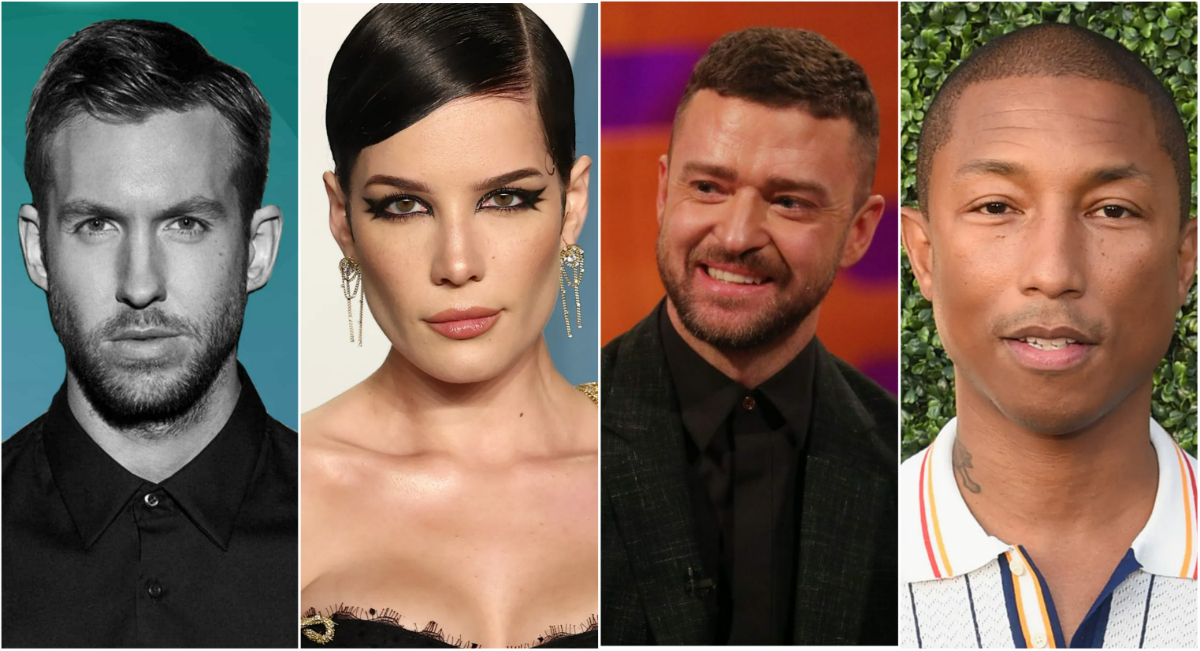 Calvin Harris, Halsey, Justin Timberlake, Pharrell, Foto: HipHop-N-More
"Stay With Me" prati pesme "New Money" sa 21 Savageom i "Potion" (feat. Dua Lipa i Young Thug) koje su objavljene uoči "Funk Wav Bounces Vol. 2', koji bi trebalo da bude objavljen 2. avgusta.
Ovog meseca, Haris je imao veliki nastup na stadionu u Glazgovu u Hampden Parku, a takođe i neverovatno uspešan gig na našem EXIT festivalu. Tu su i Creamfields South, Siget i Belfast.
Haris je takođe svirao specijalan set na prošlomesečnom Glastonberiju.
Recenzirajući ovaj kasnovečernji set, NME je rekao: "Okrivite za to ley lines (linije ukrštanja najznačajnijih pravaca i lokaliteta na Zemlji, mesta posebnog zračenja), ili ono drugo iskustvo stajanja rame uz rame sa ekstatičnim ljubiteljima muzike sa zvezdama kao pozadinom, ali ljubavne plesne numere po kojima  je Haris poznat, kao i novi optimistični tonovi su nešto izuzetno!".
"'How Deep Is Your Love' transformiše se iz ljute inkvizicije u priznanje da je bezgranično obožavanje moguće. Stihovi "Pronašli smo ljubav na beznadežnom mestu" mutiraju od proglašenja tužnog sećanja u nostalgičnu zahvalnost da čak i najbezveznije tlo mogu biti plodno za romansu."
Ovaj lepi kaleidoskopski video režirao je Emil Nava, koji je ranije režirao Harrisove spotove   "Promises" sa Samom Smithom, "One Kiss" sa Dua Lipom  i "Over Now"  sa The Weeknd.