Pred vama je zvanični video za "First You Jump", drugi singl sa osamnaestog studijskog albuma Simple Mindsa "Direction of the Heart" predviđenog za objavljivanje 21. oktobra 2022.
Vokal Simple Mindsa Jim Kerr komentariše: "Kako napraviti dobru 'electro-rock' ploču, u najgorim vremenima? 'Direction Of The Heart' je rezultat tog izazova. Ko bi rekao da ćemo se tako zabaviti stvarajući ga?"
"First You Jump" govori o našoj modernoj anksioznosti i učenju da je prevaziđemo" nadovezao se dalje.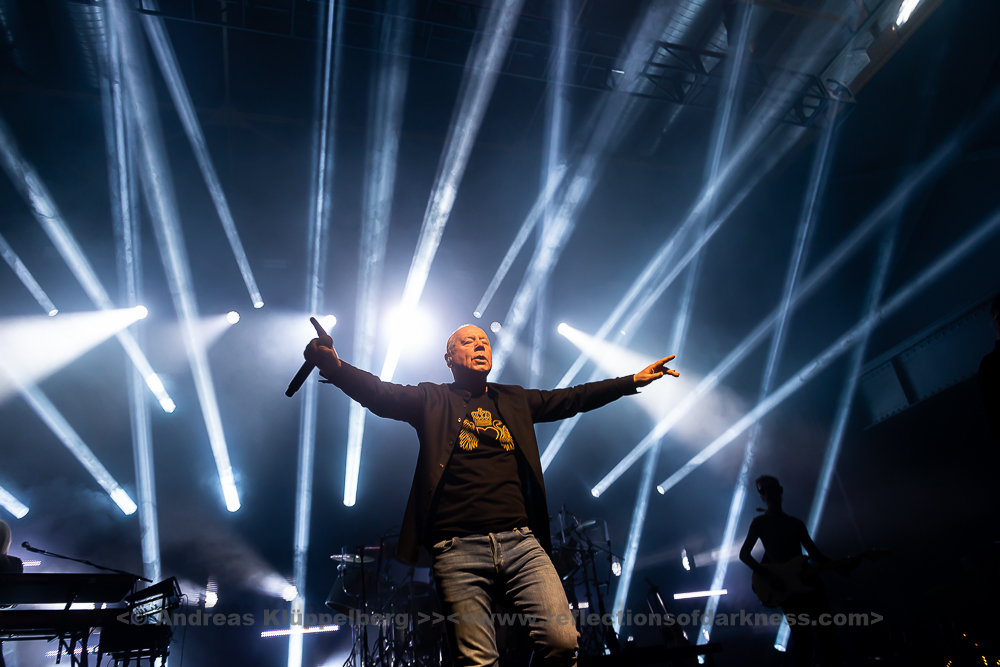 Simple Minds, Photo: Curtesy of Reflections of Darkness, Music Magazine
Obzirom da je spot sniman u zapanjujuće lepim drevnim ostacima pozorišta iz doba starog Rima u gradu Taormina na Siciliji, nije ni čudo što je privukao veliku pažnju.
Njihova muzika je i dalje lako prijemčva, lepo upakovana i sve je zaista na najvišem profi nivou, kako smo i navikli od ove izuzetne škotske grupe.
Autor vesti Maja Jovanović