Tri godine nakon albuma "Chains", The Bite je u februaru video spotom za pesmu "You Don't Have Me" najavio novo izdanje, EP "Are We Mad?!". Na njemu se nalazi ukupno pet pesama: "Alone", "You Don't Have Me" , "You Think You Know Me", "Are We Mad?!" i "They Say".
Konceptualno i aranžerski drugačije, a opet sa prepoznatljivim tvrdim zvukom i rifovima, pesme sa ovog izdanja su "korak dalje" koji je bend napravio.
"Uvek smo radili i radićemo onako kako osećamo da treba. Tu nema kompromisa. Svaki ton koji je odsviran i otpevan na ovom izdanju je rezultat onoga što jesmo, i ako zvuči drugačije, to je zbog toga što smo i mi malo drugačiji" kaže bend i dodaje da veruje u sve pesme sa ovog izdanja: "Verujemo da svaka od ovih pet pesama ima posebnu i jaku energiju. Svaka na svoj način ima nešto što može da vas pomeri, muzički i/ili tekstualno, treba ih samo slušati. I čuti."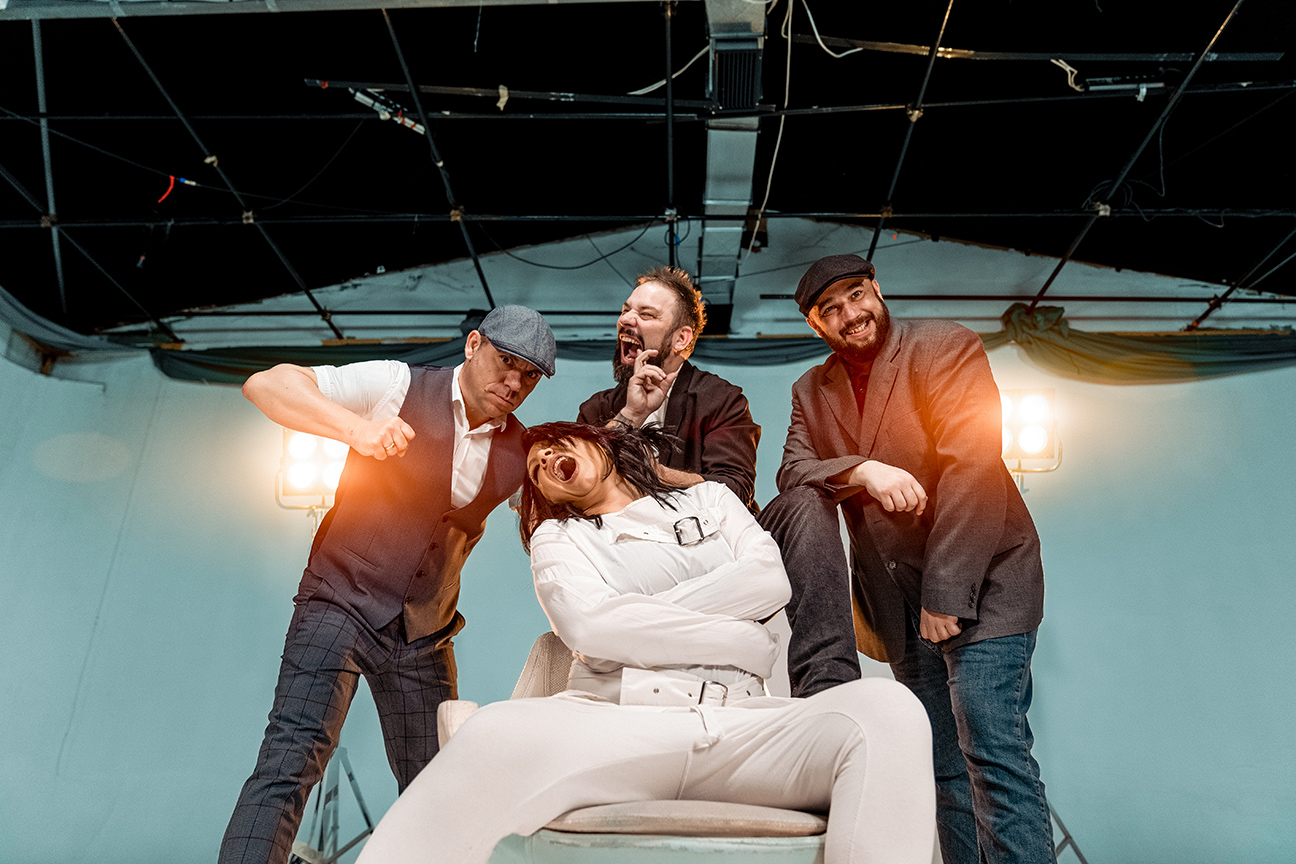 The Bite, Foto: Kan i Lingus Studio
EP "Are We Mad?!" je u King Oliver/Blaze studiju snimio i producirao Ivan Srdanović. Pored članova benda: Ljiljana Zdravković (vokal), Bojan Savić (gitara), Bojan Stevanović (bubanj) i Ivan Srdanović (ritam gitara), na albumu su učestvovali i Aleksandar Ilić Bassman koji je odsvirao bas gitaru i Nataša Guberinić koja je otpevala sve prateće vokale.
EP predvodi video spot za naslovnu pesmu sa izdanja, "Are We Mad?!" za koji snimanje i montažu potpisuje studio Kan i Lingus.
"Da li smo...?" pita se The Bite i konstatuje da je ravnodušnost najgore stanje u kom se čovek može naći u današnje vreme, ne želeći da dalje objašnjava "značenje" ove ili bilo koje druge pesme sa izdanja: "I pesma i spot govore dovoljno..."
EP "Are We Mad?!" dostupan je na Youtube kanalu diskografske kuće Multimedia Music, kao i na svim relevantnim muzičkim platformama. (Izvor: promo)