AC/DC če objaviti novi, sedamnaesti studijski album, POWER UP (Columbia/Menart) 13.novembra ove godine. Time su prekinuli pauzu dugu šest godina, nakon izlaska albuma ,,Rock Or Bust"  ( 2014).Priprema za ono što nas čeka sadržana je u njihovom novom singlu  ,,Shot In The Dark", ali najvažnije je da je sastav ostao nepromenjen, što znači da su  Angus Young [vodeća gitara], Brian Johnson [vodeći vokal], Cliff Williams [bas gitara], Phil Rudd [bubnjevi] i Stevie Young [ritam gitara] na svojim pozicijama i još jednom spremni za muzičke okršaje. Nema promene ni u produkcjiji,  Brendan O'Brien koji je producirao  Black Ice (2008) i Rock Or Bust (2014), ponovo je tu. Opremljeni za novu dekadu pred sobom, AC/DC su spremili dvanaest novih pesama, u prepoznatljivom zvuku benda i u svoj svojoj sviračkoj moći, na koju su itekako ponosni.
[caption id="attachment_10165" align="aligncenter" width="648"]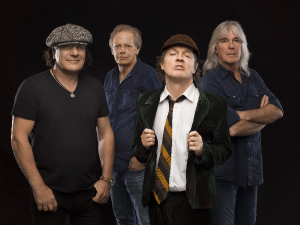 Photo: Sony Music[/caption]
POWER UP  album biće dostupan u višestrukim konfiguracijama, od digitalnog izdanja, preko diska (standarni i deluks) , kao i na vinilu (180 grama, u duplom omotu). Limitirani deluks komplet POWER UP biće ultimativna  poslastica za fanove,  sa strane će imati dugme koje kada se pritisne aktivira svetleći neonski logo AC/DC , dok sa ugrađenih zvučnika odzvanjaju uvodni taktovi singla "Shot In The Dark". Unutrašnjost kompleta obuhvata disk novog albuma u mekanom pakovanju, sa knjižicom od 20 strana u kojoj se nalaze ekskluzivne fotografije grupe. Tu je i USB kabl na punjenje, koji omogućava da komplet stalno svetli I bude aktivan.  Planiraju se i limitirane verzije LP izdanja, sa žutim i crvenim vinilom.
[caption id="attachment_10166" align="aligncenter" width="576"]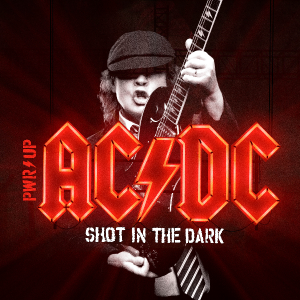 Photo: Sony Music[/caption]
Pogledajte redosled pesama na albumu ,,POWER UP".
Realize
Rejection
Shot In The Dark
Through The Mists Of Time
Kick You When You're Down
Witch's Spell
Demon Fire
Wild Reputation
No Man's Land
Systems Down
Money Shot
Code Red
https://www.youtube.com/watch?v=54LEywabkl4&feature=emb_title
Autor vesti