Proslavljajući objavljivanje izdanja kuće "Z2", grafičke antologije "The Illustrated Al: The Songs of  "Weird Al" Yankovic!", "Weird Al" Yankovic se udružio sa umetnikom Aaronom Augenblickom i Augenblick Studijom kako bi snimili novi animirani video "Your Horoscope for Today".
Video je režirao je Josh Pilch, koji je radio na izradi The Roku kanalovog  filma "Weird: The Al Yankovic Story", gde "Weird Ala" igra, ni manje ni više nego "Harry Potter" – Danieč Radclife.  Uključujući istoimenu pesmu sa kultnog albuma "Weird Ala" Yankovica iz 1999. godine "Running With Scissors", "Your Horoscope for Today" prati gledaoce kroz njihove astrološke sudbine, od maratona na šakama do pudinga sa ukusom tunjevine i fotografija nezgode sa fotokopir aparatom.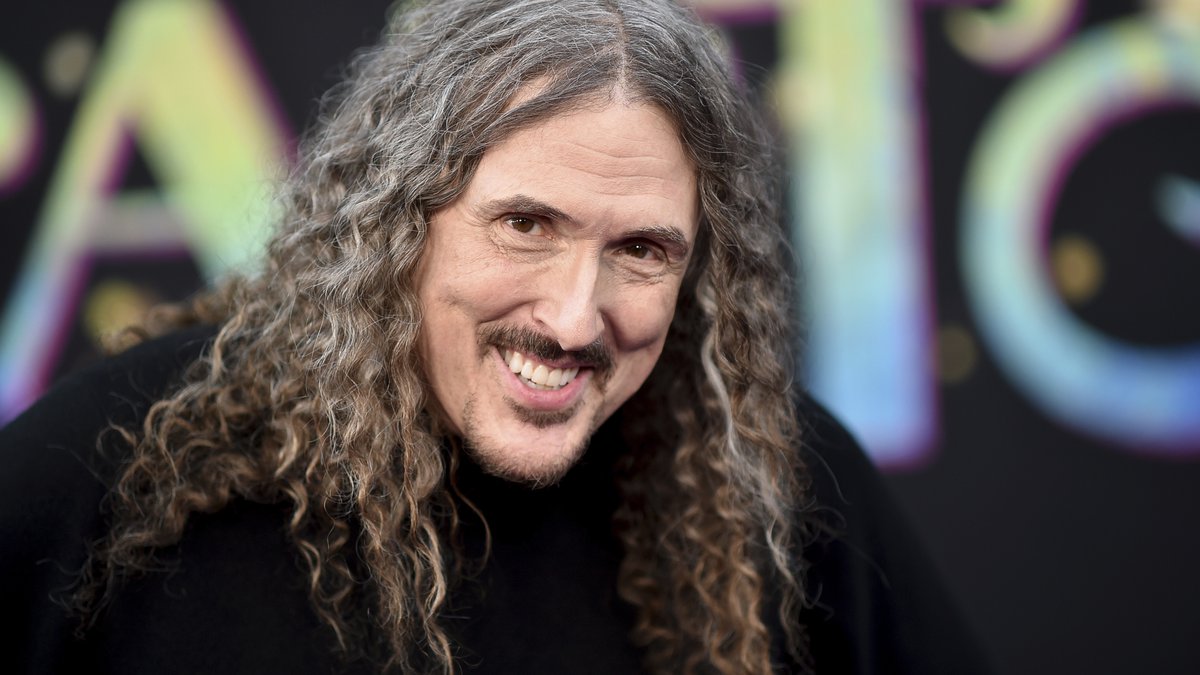 Photo by Richard Shotwell Invision AP
"Bilo je apsolutno ostvarenje sna prvo nacrtati strip, a zatim ga pretvoriti u pravi muzički spot "Weird Ala", objašnjava umetnik i dizajner Aaron Augenblick. "Al je imao veliki uticaj na mene. Zbog stila i stripa i animacije, želeo sam da odam počast svom omiljenom periodu "Weird Alovih" VHS kaseta 80-ih. Sećam se da sam video emitovanje Al TV-a na MTV-u i osećao sam se kao prenos sa druge planete. Stilski smo kombinovali vaporvave, astrologiju i, naravno, ska. Kakvo uzbuđenje!"
"Ilustrovani Al" je vizuelna gozba koja se proteže kroz karijeru koja ujedinjuje mnoštvo najboljih živih karikaturista koji su uspeli da izraze Alove "Yankovizije". Ova sjajna AL-američka pesmarica sadrži više od 20 klasičnih pesama koje interpretiraju izvođači kao što su Drew Friedman (MAD Magazine), Mike & Laura Allred (Madman), Bill Plympton (Your Face, Guard Dog), Aaron Augenblick (Superjail!, Ugly Americans), Peter Bagge (Hate), Sam Viviano (MAD Magazine), Steve Chanks (Revolver, Guitar World), Felipe Sobreiro (Luther Strode, Death's Head), Gideon Kendall (MegaGhost), Michael Kupperman (Up All Night, The New Yorker), Wes Hargis (My New Teacher and Me!, When I Grow Up), Ruben Bolling (Tom the Dancing Bug and Super-Fun-Pak Comix), Fred Harper (The New York Times, The Wall Street Journal), Ryan Dunlavey (Action Philosophers), Rob Sikoryak (The Unquotable Trump), Ruben Bolling (Tom the Dancing Bug), Jeff McClelland (The Tick), Hilary Barta (Plastic Man) i mnogi drugi! Knjiga takođe sadrži prilagođeni set umetničke štampe od Jesse Philipsa (Transformers, Star Trek), kolekcionarske karte Danny Hellman (Screw, Legal Action Comics) i predgovor iz legendarnog stripa Emo Philips. Illustrated Al je sada dostupan u prodavnicama i na mreži.
"Aaron Augenblick i ja smo zajedno pravili underground stripove u SVA dok smo bili cimeri na fakultetu", kaže predsednik Z2 Josh Bernstein. "Dobijanje prilike da sarađujem sa jednim od mojih najboljih prijatelja i "Weird Alom" Jankovićem na strip antologiji i animiranom videu je ostvarenje sna i trenutak punog kruga za nas!" (Izvor: Bubbleblabber)
Ako ste fan, potrudićete se da dođete do svog primerka Ilustrovanog Ala, dotle, slušajte i gledajte ovaj zabavni video, jedan je "Weird Al" Jankovic!
Autor vijesti Maja Jovanović